DISTINCTIVE OUTDOOR LIVING SPACES THAT START WITH A STRONG FOUNDATION
OUR CONSTRUCTION PROCESS IS WHAT SETS US APART FROM OTHER LANDSCAPE
CONTRACTORS IN THE
TWIN CITIES AREA. WE'RE CONSTANTLY LEARNING NEW, INNOVATIVE CONSTRUCTION TECHNIQUES
AND BUILD EACH PROJECT WITH THE GOAL TO LAST A LIFETIME!
"THE WAY WE'VE ALWAYS DONE IT" DOESN'T CUT IT ANYMORE…
HERE'S OUR UNIQUE CONSTRUCTION PROCESS
EXCAVATION
We don't just excavate to an arbitrary 12″ depth, we excavate based on soil conditions. During traditional aggregate base construction, we excavate to remove "loam" soil, as it is unpredictable in both bearing ability and compaction. As well, loam soil contains organic material that can decompose over time, leaving voids beneath the base. As a rule of thumb, in the St. Croix River Valley, loam soil is approximately 6-12″ deep. This is where the standard "6 to 12-inch base" comes from, but is not ALWAYS the case when excavating for interlocking pavements.
The base is excavated using a laser level to reflect the finished grade of the interlock pavers. This ensures your landscape will react uniformly during freeze/thaw cycles.
Sometimes, if you're landscaping in WI/MN, once the loam soil is removed, clay can be present. At this stage, we perform a soil acidity test and/or various consistency tests to better understand the subgrade conditions.
From there, we use that data to reinforce the subgrade. Employing hydrated lime or incorporating clear stone into the soil to increase bearing ability. This also determines what type of aggregate we use in the base construction process.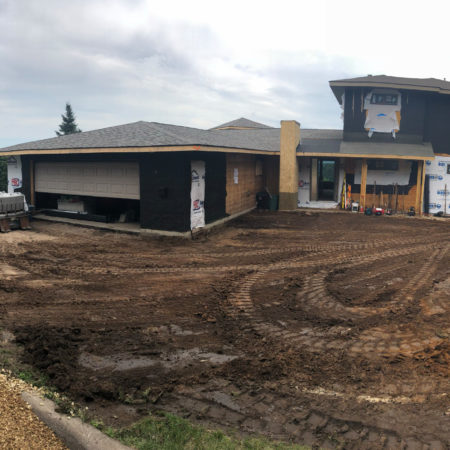 There have been so many advancements in landscaping and geotechnical engineering technology that, "the way we've always done it," no longer cuts it. The Twin Cities Metro experiences some of the most frequent freeze/thaw cycles and most extreme temperature differences of all the capital cities in the world. We're forced to be more innovative in our landscape construction than in any other market. Interlocking Concrete Pavement, built to ICPI standards has an average life expectancy of 30-100 years.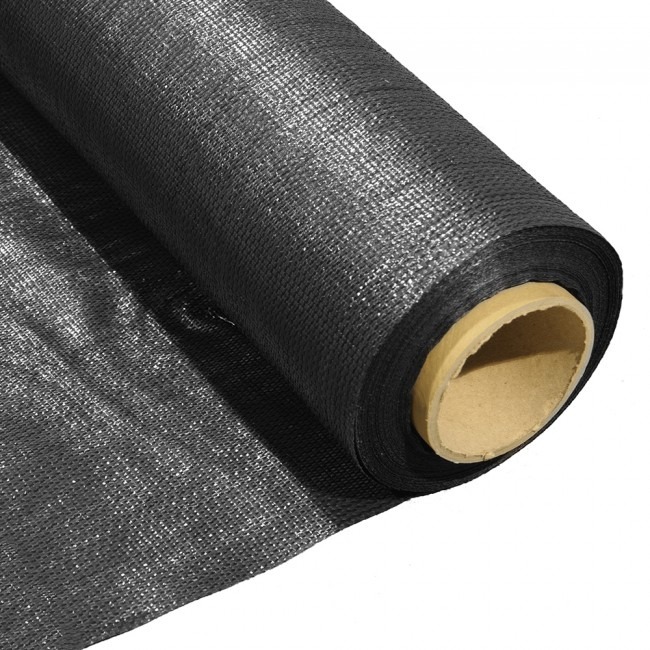 GEOTEXTILE FABRIC
Commonly mistaken for "weed cloth" but actually has nothing to do with weed control at all!

Used to separate and stabilize dissimilar soils and aggregates, its main use is to prevent subgrade soil from mixing with the gravel above.

Most of the time when interlock installations fail, it happens from the underneath and the sides, as the gravel base migrates into the surrounding soil or vice versa.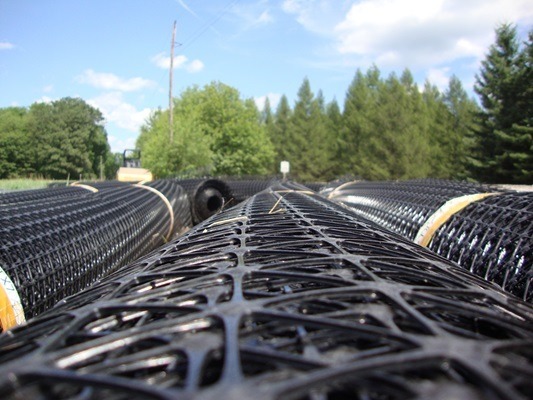 TENSAR TRIAXIAL GEOGRID
Our secret weapon for a base that lasts!
Originally innovated for railroad construction, geogrid structurally stabilizes aggregate bases and retaining walls.

It is becoming more and more commonly used within the landscaping industry, however, not all companies have gotten on board. We've stayed ahead of the curve and had several years of experience installing this crucial new product!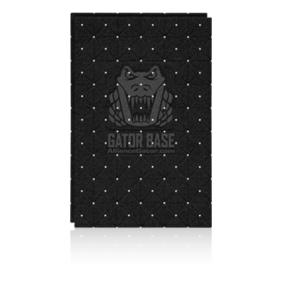 GATOR BASE
If you have a backyard with very tight access this is the product for you!
Synthetic base replicates the insulating value and weight distribution of a traditional interlock paver aggregate base.

Lots of backyards in the Twin Cities suburbs can have very tight access. Gatorbase allows us to efficiently build a patio for a fraction of the cost when machine access is limited. Less excavation, less backfill, same beautiful interlock patio!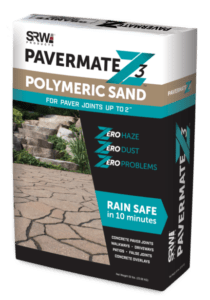 POLYMERIC JOINT STABILIZATION 
PaverMate Z3 polymeric sand, by SRW Products, is simply the best on the market. It becomes almost as rigid as the pavers themselves, and is rain safe within 10 minutes! No worries about high heels getting stuck in larger joints with certain interlock paver types!

Zero Haze: Portland-free formula cleanly sweeps to reduce any material left on the paver surface.
Zero Dust: Polymers bind to each other and the sand particles creating anti-dusting results…which means a cleaner and safer jobsite!
Zero Problems: Provides protection against unexpected rain events – rain safe in 10 minutes.

The best part about GOOD polymeric sand? NO WEEDS! When properly installed, polymeric sand makes your interlock virtually maintenance-free!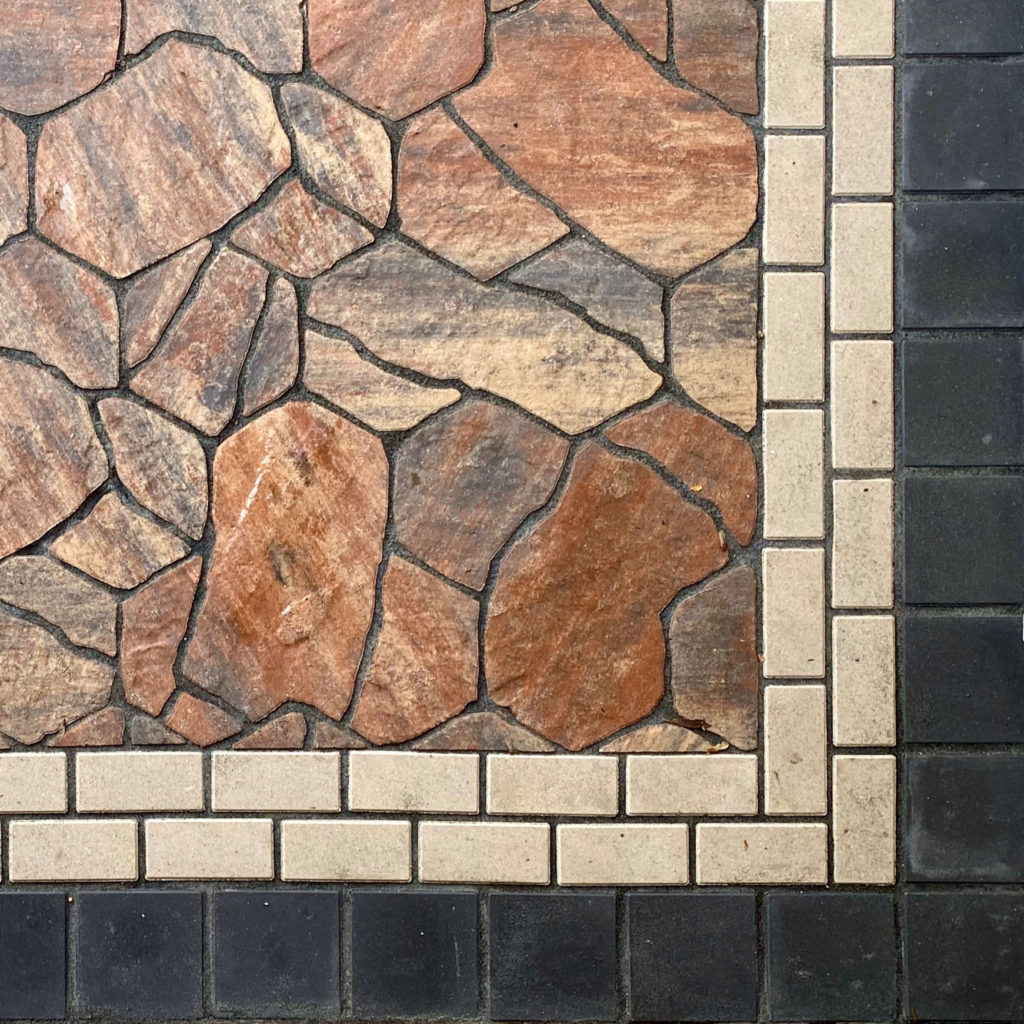 PAVERS
Our paver manufacturer offers a LIFETIME WARRANTY on most of their products. We've chosen the best landscaping products, to build the best landscapes.
Each paver and slab has pure color pigments and fine aggregates that are blended on the surface, providing vibrant, rich, and long-lasting colors.

We only use products that are high-quality, and long-lasting without compromising design or aesthetics.

Our paver craftsmanship is where the true difference becomes apparent.

Genesis Face-Mix Technology provides more than surface beauty. Genesis ensures long-lasting color, superior strength and resistance, and unique surface textures. Our pavers and slabs repel stains and withstand everyday wear and tear. Ask about our Genesis Face-Mix Technology to learn more!
STEPS & RETAINING WALLS
Like our pavers, all the wall block materials we use are top of the line. We choose them based on their structural engineering, practicality and ultimately what style best matches your home.

When structures are being built beside your home's foundation, we don't use the foundation as retention. Our step and raised structures are always built independently from the house, to avoid placing weight load on your home, and to make the structure even stronger.

We tie everything together with Biaxial Geogrid! If any part of the raised landscape wants to move or settle in any direction, it must pull the entire step with it!

Retaining walls are always backfilled with drainage stone and reinforced with Biaxial Geogrid.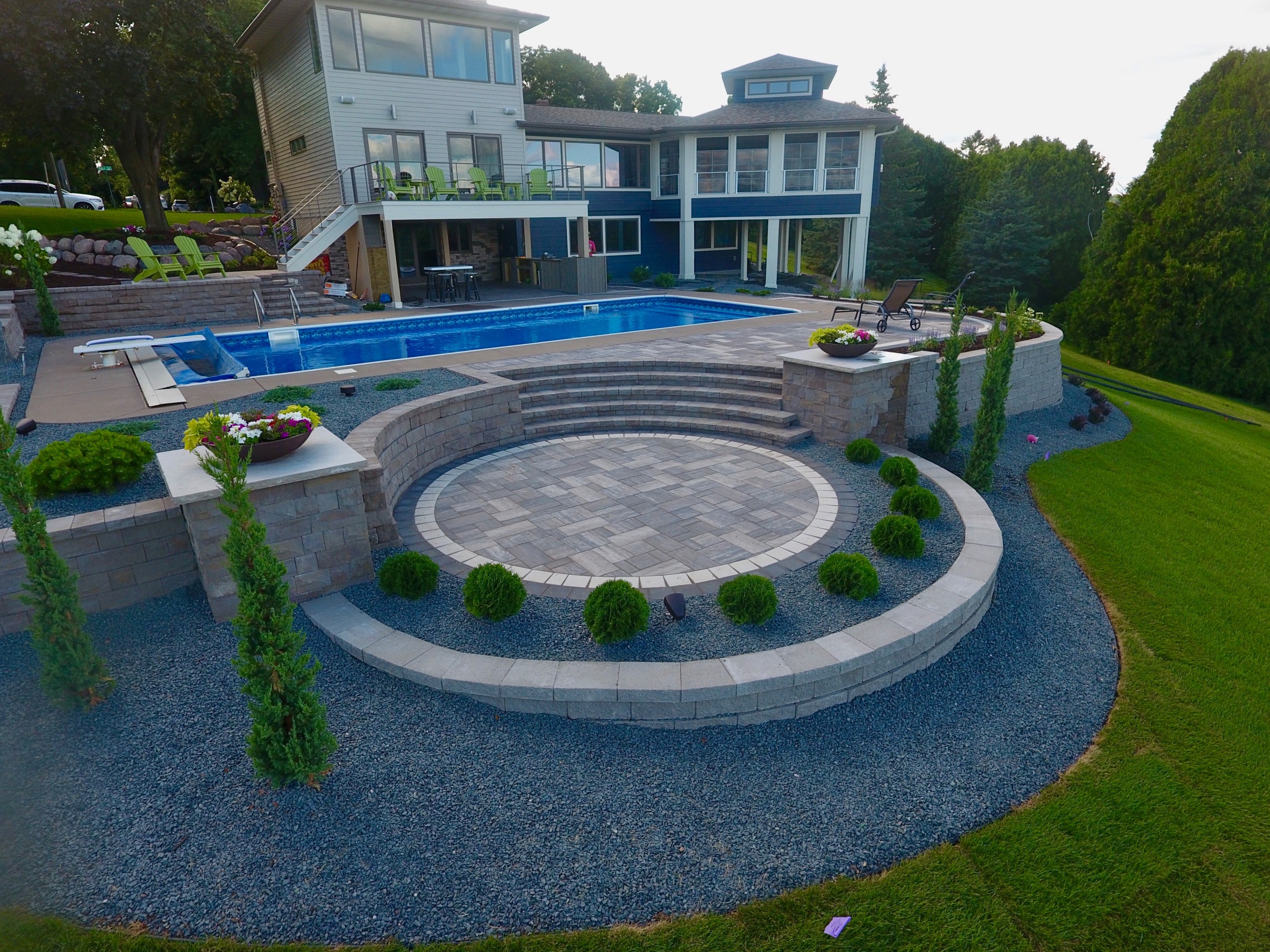 CONCRETE OVERLAYS (POOL DECKS & STEPS)
Stamped concrete pool decks and stoops are high-maintenance surfaces that need to be sealed regularly, this sealer can be slick when wet creating safety concerns.

Paver overlays are 2-3 times denser than concrete and do not need to be sealed.

Most steel framed pools in the St. Croix Valley are excavated with a 24″ "over-dig" so the pool walls can be anchored in with concrete. This method creates a unique situation where traditional paver base compaction isn't possible, hence the need for a concrete "sub-deck" foundation for the pavers.

Pavers are a great option for pool decks because they are durable; chlorine and salt resistant, and can provide the look of natural stone. Pavers also provide good traction and are comfortable underfoot, because the joints take on moisture that helps cool the surface.

Covering your existing concrete porch with pavers is a great way to complement the surrounding landscaping.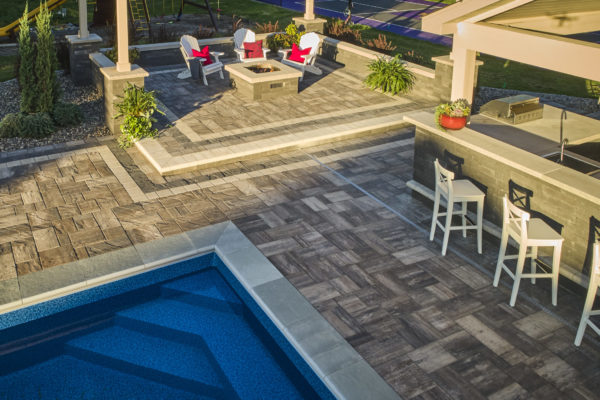 LANDMARKS & FEATURES
MAKE THE MOST OF YOUR ENTIRE PROPERTY BY ADDING UNIQUE OUTDOOR FEATURES TO COMPLIMENT YOUR LANDSCAPE & CREATE A COMPLETE OUTDOOR LIVING SPACE.
Interlock pavers are our specialty, but there's so much more that can be done with your yard. Adding focal points and landmarks turns your backyard into YOUR living space!
You may define your yard with a statuesque pergola or add a unique large boulder. Relax in an in-ground pool or enjoy the tranquility of a natural water feature.  Illuminate your investment by adding landscape lighting and keep warm on chilly nights with a fire feature. Love to cook? An outdoor kitchen could be a great match. Cover up your existing concrete porch to create a cohesive landscape. While we're building, have you thought about drainage solutions? We can get rid of unsightly and annoying eavestrough extensions.
Whatever you love to do in your yard, we have a special feature for you!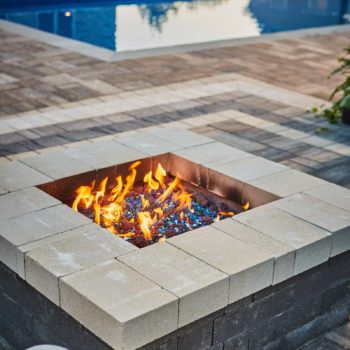 FIRE
Natural gas outdoor fire pits are a fantastic way to extend the season of enjoyment with your outdoor living space!  Fire pits light up the night and provide warmth while you spend time with friends and family into autumn.
Learn more >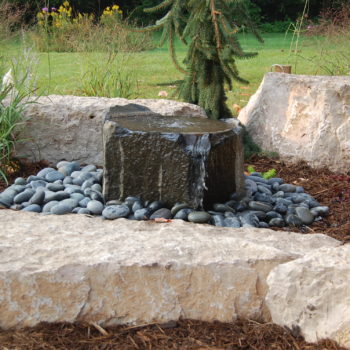 WATER
Adding a splash of water to your outdoor living space brings a conversation piece that will provide the therapeutic sound of flowing water and attract butterflies and birds to your garden.
Learn more >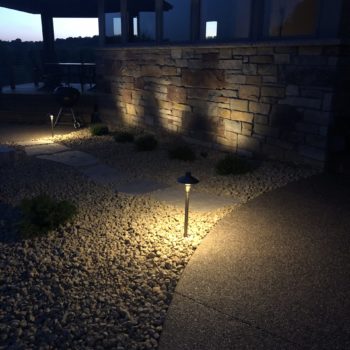 LIGHT
Landscape lighting can enhance the look of the outdoor space and create an ambiance to enjoy throughout the evening. Ambient lighting also adds safety and security to your home.
Learn more >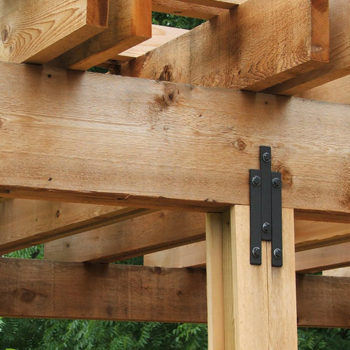 WOOD
Whether you're relaxing under a pergola or on a deck, we can build you a custom addition built using the highest quality materials.
Learn more >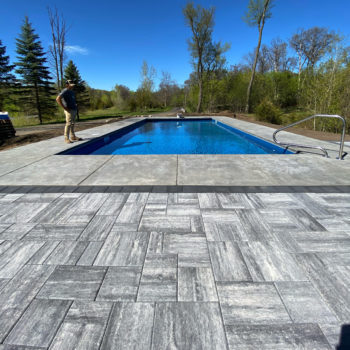 POOLS
Gather your friends and family and make memories with your very own in-ground pool. Lounge while the kids play, and enjoy the benefits of health and relaxation. We work with the best pool installers in the Twin Cities Metro.
Learn more >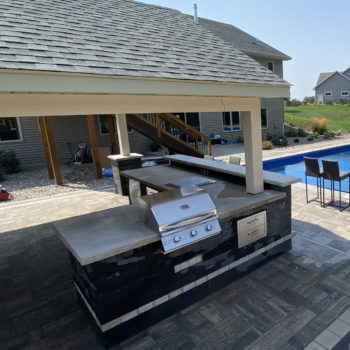 KITCHEN
The comfort of your kitchen, the beauty of the outdoors. Options are endless when it comes to building an outdoor kitchen – from integrated BBQs to fridges, sinks, and storage, we can do it all!
Learn more >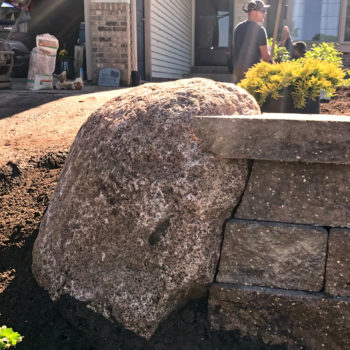 ROCKS
A decorative boulder can create a major focal point and offer distinction in water features and gardens. Available in a variety of materials and sizes.
Learn more >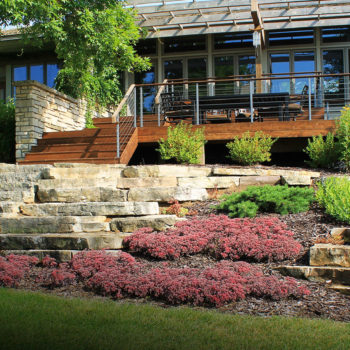 PLANTS
We use a large variety of interesting and unique trees, shrubs, evergreens, and perennials. We are as passionate about your softscape as we are about your hardscape!
Learn more >
WHAT ARE YOU WAITING FOR?
NOW BOOKING FOR SUMMER/FALL 2021
We'd love to help you with your next landscaping project, contact us today about setting up a consultation. Our construction schedule fills up fast, so don't wait!