St. Croix Overlook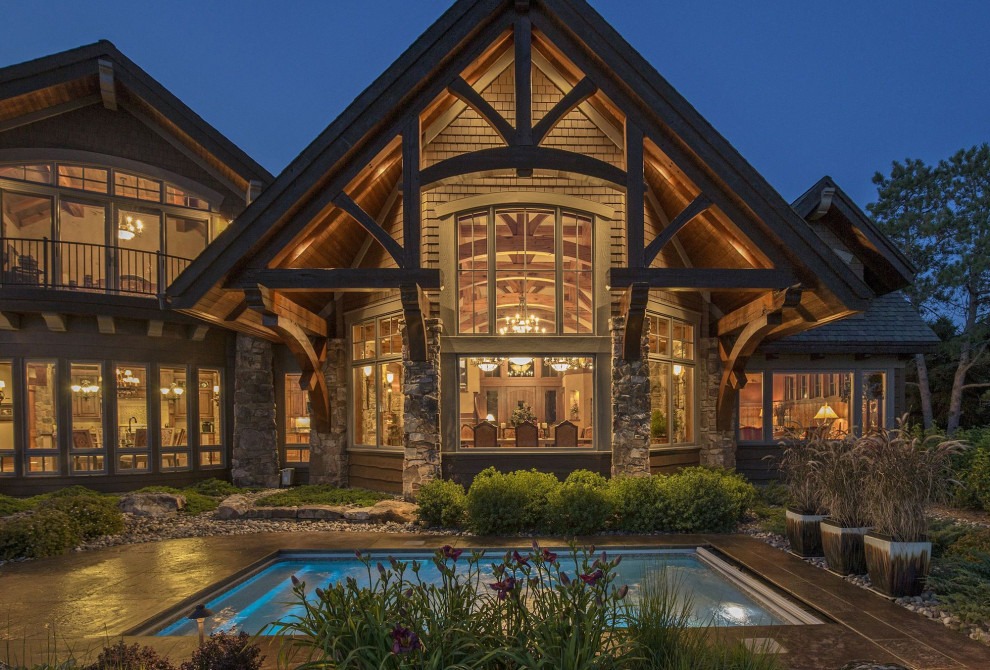 Nestled on the bluffs overlooking the St. Croix River, this beautiful chalet-inspired home is a true masterpiece with stunning views of the Hudson, WI and Eastern MN. There is a strong bond created from the indoor to the outdoor living areas, with a sense of cohesiveness by replicating colors and texture. The retaining wall stone used matches the veneer stone on the outside of this beautiful home.
The compact backyard swimming pool was designed as a stunning focal point. It's intended use was for a quick dip, a place for the grandkids to play, and it included a swim jet. The stamped concrete pool deck compliments the veneer stone and surrounding landscape beds with boulder outcrop rocks.
The homeowner was very particular about clean landscape beds and well-manicured plants. The use of hardy evergreens and perennials was paramount to the success of the garden areas. Stone edger was used to separate the mulch beds from the lawn area.