EMPLOYMENT APPLICATION
JOIN OUR GROWING COMPANY
We are passionate about building upon our legacy of distinction by providing premium landscape services throughout the St. Croix Valley, and we're always looking to add talented, hard-working, and self-motivated people to our team. Please fill out our employment application today.
EMPLOYMENT APPLICATION FORM
If you excel at landscape and hardscape installation (or are eager to learn) and work well on a team, you're in the right place. If you are passionate about plants and love serving customers in a retail setting, you're in the right place. We are always looking for great employees to join our energetic team, so fill out the employment application form below.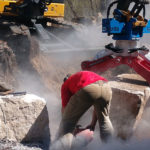 Employment Application
Please fill in all of the necessary boxes. If you have any questions, please reach out to our office staff at 715-425-2286.