HARDSCAPE DESIGN + BUILD
USING LEADING-EDGE CONSTRUCTION TECHNIQUES, WE ARE LITERALLY CHANGING THE HARDSCAPE DESIGN + BUILD INDUSTRY.
"IF IT AIN'T BROKE, DON'T FIX IT" IS NOT HOW WE OPERATE…
EXCAVATION
Usually the first step in a hardscape design + build project is demolition and excavation. Soils in the Twin Cities area can be widely variable and our excavation techniques need to follow suit. Our main goal in the excavation process is to remove the top layer of "organic" soils to dig down to the undisturbed subsoils. So we don't have a set depth we dig on every project because your soils may not have the load bearing capacity or compact-ability as your neighbor down the street. 
Using finely tuned laser instruments, we determine excavation depths considering the finish grade of your paver patio or retaining walls. We take into account the freeze/thaw cycles and slope to be sure water runs away from your home. 
At times, soils can be heavily saturated and when we find less than ideal conditions we adjust accordingly. Layers of clean stone compacted into wet, heavy soils helps solidify the sub-grade before we start building base. Using Portland cement can also bind clay soils together to allow proper bearing capacity. 
Selecting the proper type of aggregates is essential for a long-lasting installation. It is what you don't see that really matters most on a hardscape project so you'll sleep well at night knowing we go above and beyond insuring your project is built right!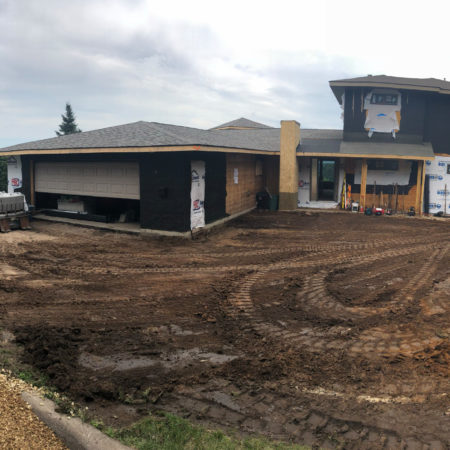 IT'S ALL IN THE DETAILS – MATERIALS MATTER
On a professionally installed hardscape project, sometimes what you don't see is the most important. Be assured that Earthworks is using cutting-edge industry installation techniques and taking extra steps to make sure your investment stands the test of time. By using innovative and new materials and techniques, we have separated ourselves as a leader in the Twin Cities metro. Using the right products is paramount to the success of our installations and ultimately the pleasure of our clients.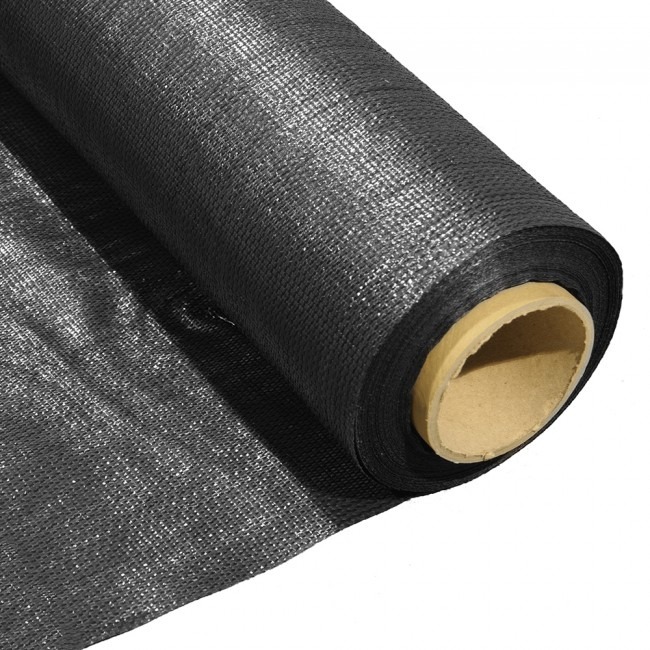 SOIL SEPARATION
The main use is to prevent subgrade soil from mixing with the gravel above. Aggregates are protected from mixing with subsoils from below and from the sides by using soil separation fabrics. 

Water accumulates in soils and aggregates, especially during a freeze-thaw cycle, and soil separation fabrics reduce the amount of fines degrading the paver base. 

Soil separation fabric is not a "weed barrier"… woven geotextile fabrics are engineered to separate aggregates from soils that are not similar.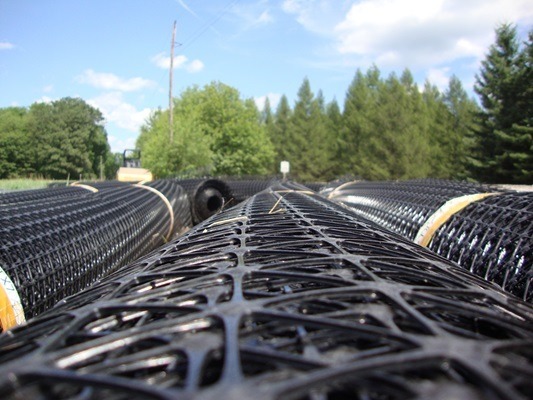 TENSAR TRIAXIAL GEOGRID
Ideal for subgrade stabilization and optimizing pavement designs

Triangular pattern forms a hexagon to improve how the product absorbs the forces from traffic loading

Results in a more resilient solution that will withstand severe weather events, and other challenging environmental conditions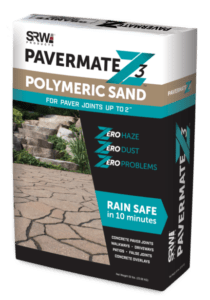 POLYMERIC JOINT STABILIZATION 
We are certain Pavermate Z3™ will provide faster, stronger and longer lasting results. Zero Haze, Zero Dust, and Zero Problems! Best of all, it's RAIN SAFE in just 10 MINUTES! It suppresses weed growth and blocks ants from making their home in your new patio. 

No Haze: Portland-free formula cleanly sweeps to reduce any material left on the paver surface.
Zero Dust: Polymers bind to each other and the sand particles creating anti-dusting results…which means a cleaner and safer jobsite!
Problem Free: Provides protection against unexpected rain events – rain safe in 10 minutes.

Using the highest quality polymeric sand on the market will save us time and save you money!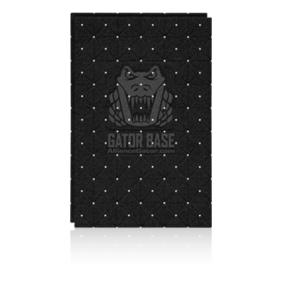 GATOR BASE
Designed for small jobs that make a big impact.
Gator Base panels are made of lightweight, high-density polypropylene making them incredibly easy to transport and install. 

If your job site is obstructed by a fence or gate that can't be moved … or perhaps involves hills or stairs that would be difficult to get heavy machinery through … then Gator Base is an option to consider.

One of the major benefits of using Gator Base is the fact you can save yourself from having to excavate the six inches required for crushed stone.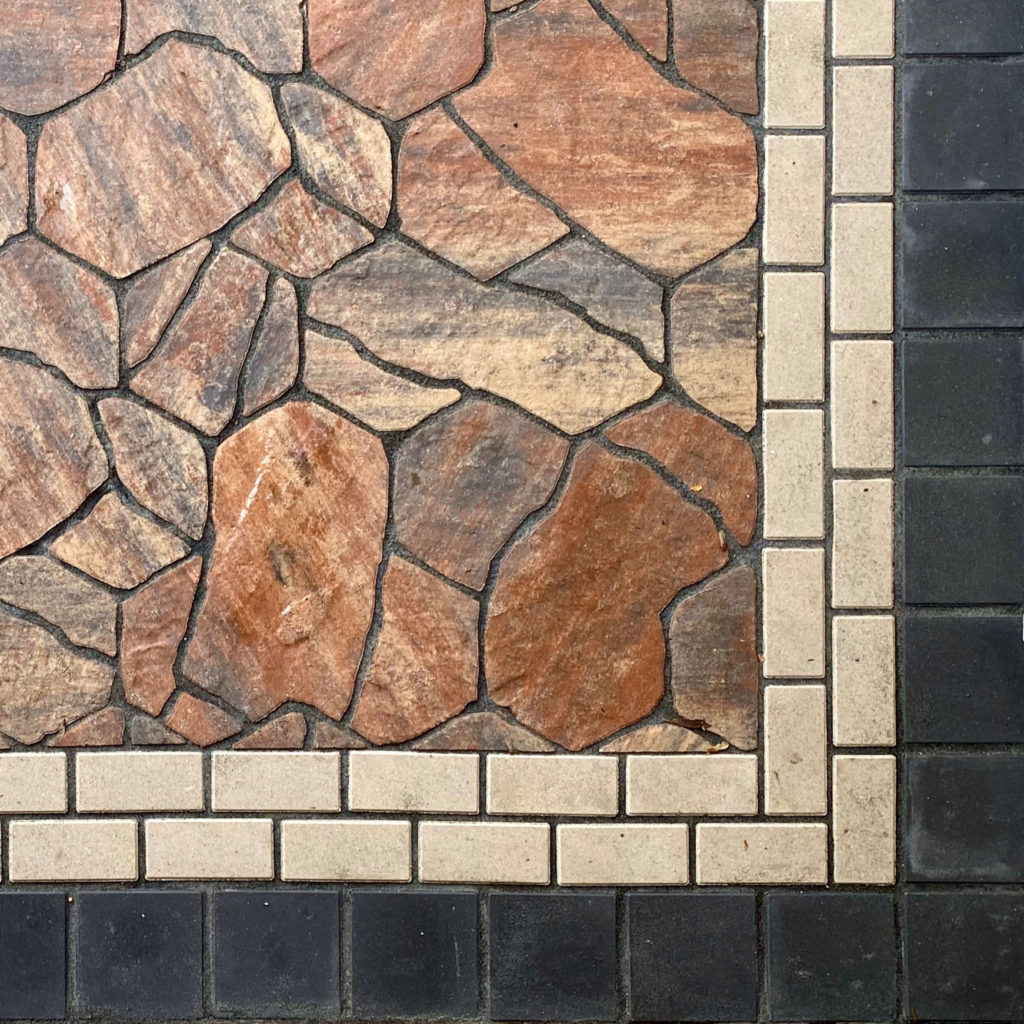 PAVERS
Our paver manufacturer create beautifully designed pavers and slabs with long-lasting color, superior strength and resistance, and unique surface textures backed by the strength and longevity of quality concrete.
The fine finish of these pavers features a permanent and integrally-blended layer of our high-strength concrete mix.

It's the perfect combination of vibrant color pigments and dense surface materials. Choose high-quality, long-lasting pavers and slabs without compromising design or aesthetics.

Each unit is designed to withstand the wear, tear, weathering and abrasion that occurs in a high-traffic area exposed to the elements.

Genesis Face-Mix Technology provides more than surface beauty. Our pavers and slabs repel stains and withstand everyday wear and tear. Ask about our Genesis Face-Mix Technology to learn more!
RETAINING WALLS
On any hardscape design + build project, we know that details matter. Consequently, we always select a range of products to custom build comfortable, time-tested outdoor spaces.

Retaining walls are always backfilled with clean, angular drain rock and reinforced with Biaxial Geogrid to eliminate any settling. 

Our retaining wall block manufacturer concentrates the purest color pigments, finest aggregates, and densest concrete where it is visible and matters most.

By using Biaxial Geogrid we improve the structural integrity of paver installations and retaining walls. Therefore confining and distributing load forces on weak subgrades that previously required expensive over-excavating and replacing.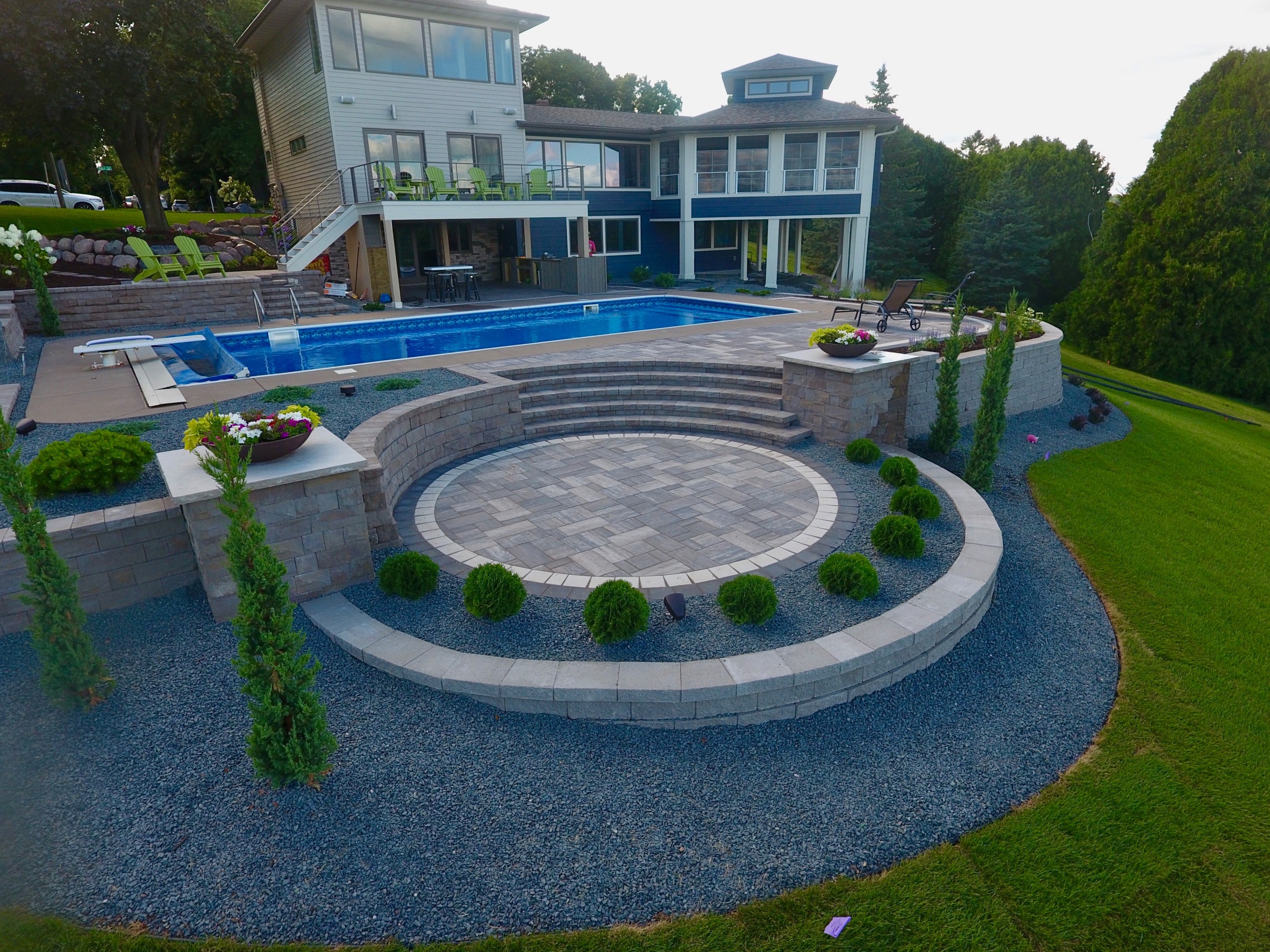 PAVER POOL DECKS
Stamped concrete pool decks and stoops are high-maintenance surfaces that need to be sealed regularly, this sealer can be slick when wet creating safety concerns.

Paver overlays are 2-3 times denser than concrete and do not need to be sealed.

Most steel framed pools in the St. Croix Valley are excavated with a 24″ "over-dig" so the pool walls can be anchored in with concrete. This method creates a unique situation where traditional paver base compaction isn't possible, hence the need for a concrete "sub-deck" foundation for the pavers.

Pavers are a great option for pool decks because they are durable; chlorine and salt resistant, and can provide the look of natural stone. Pavers also provide good traction and are comfortable underfoot, because the joints take on moisture that helps cool the surface.

Covering your existing concrete pool deck with pavers is a great way to complement the surrounding landscaping.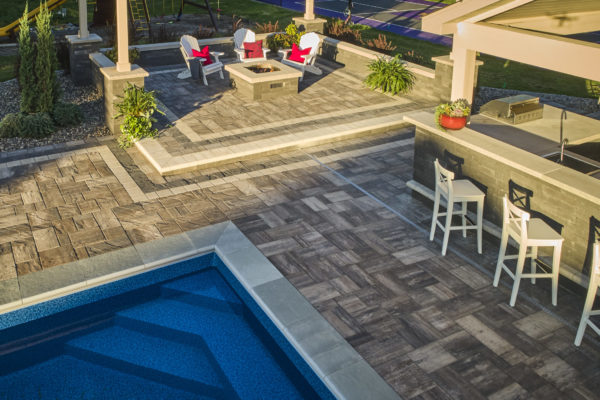 FEATURES AND HIGHLIGHTS
DESIGN THE OUTDOORS WITH HARDSCAPE FEATURES THAT BUILD ON YOUR OWN UNIQUE STYLE. 
The outdoor living space of your dreams is closer than you think. Earthworks hardscape design + build services can help you find the potential in your yard and transform it into the place only you will want to be. Our team is 100% focused on customer satisfaction by going above and beyond to supply you with amazing results. Whether it is a fire pit patio, a water feature, landscape lighting, a whole entire yard renovation, or just some nice re-freshened garden beds, we can offer you the best solution at an affordable price. 
NOW BOOKING FOR LATE 2022/EARLY 2023
We'd love to help you with your next landscaping project, contact us today about setting up a FREE consultation. Our construction schedule fills up fast, so don't wait!