Highlander Trail Pool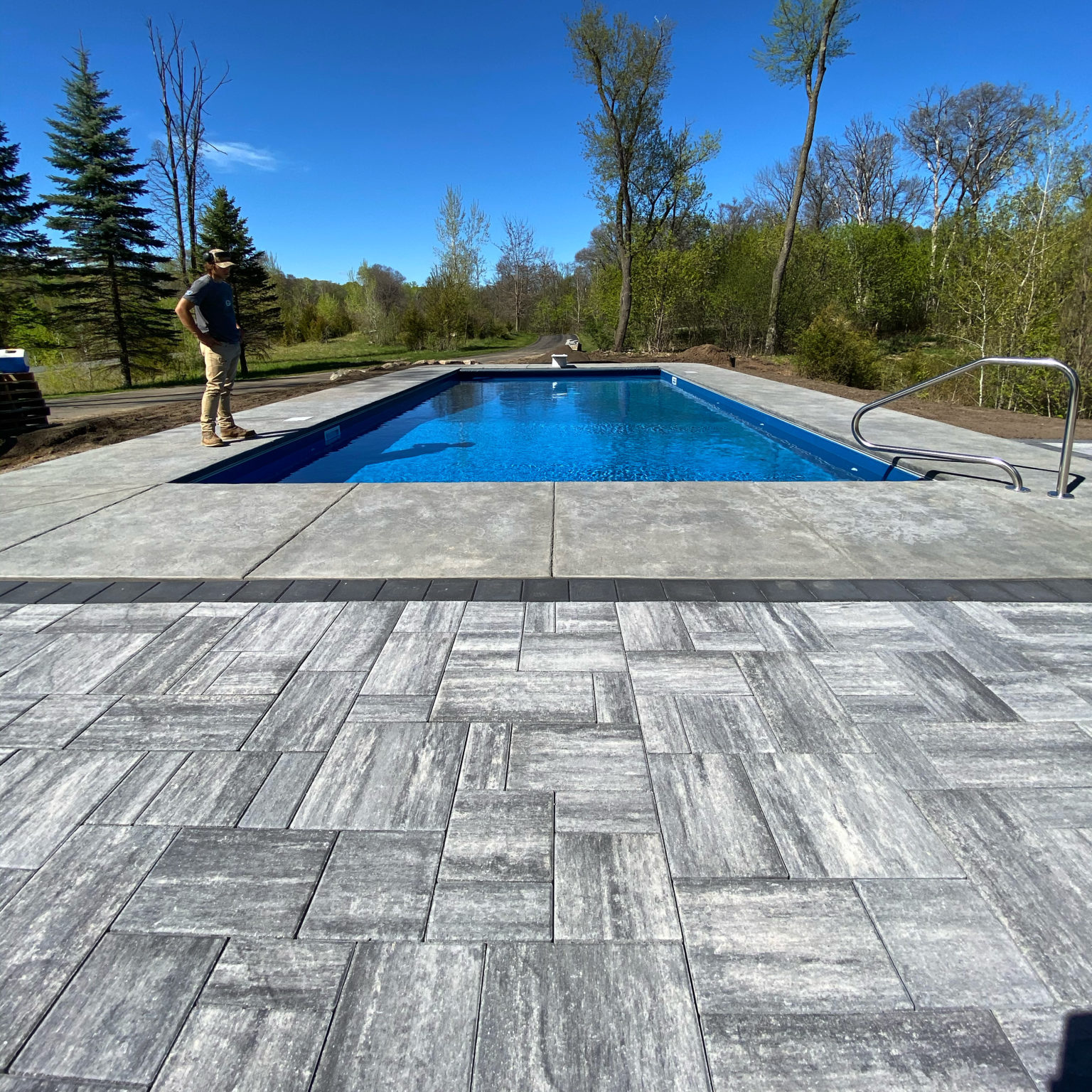 This swimming pool project in Hudson, WI was built in a phased approach. Sometimes landscaping installation projects can be a strain on the budget if you total up all of the wishes on your list. In this case, the homeowner knew that they wanted pavers instead of concrete. There are many benefits to using concrete interlocking pavers on a backyard patio installation, most notably durability. Pavers are about 3-4 times more dense than poured concrete, making them less susceptible to freeze/thaw cracking and movement.
With the patio being a necessary part of the first phase on this project and the bottom line $$ quickly getting eaten up, we had to make some decisions on other parts of the project to stay within budget. One decision that the homeowner made was to wait on the plantings and do that portion themselves.
With the design of the swimming pool and orientation on the property, the hillside created a unique opportunity to nestle a firepit patio into the terrain. The choice to use a traprock base was made due to budget constraints but ended up matching very nicely with the fieldstone boulder retaining walls and the County Materials Tranquility paver pool deck patio.
We sprayed hydroseed to repair the reclaimed woodlot that was removed the prior fall before the pool went in. The choice to use a low-grow fescue was made to reduce the maintenance and also enhance the beauty of the