Discover the Benefits of Using Open-Graded Base in Paver Installation – A Comprehensive Guide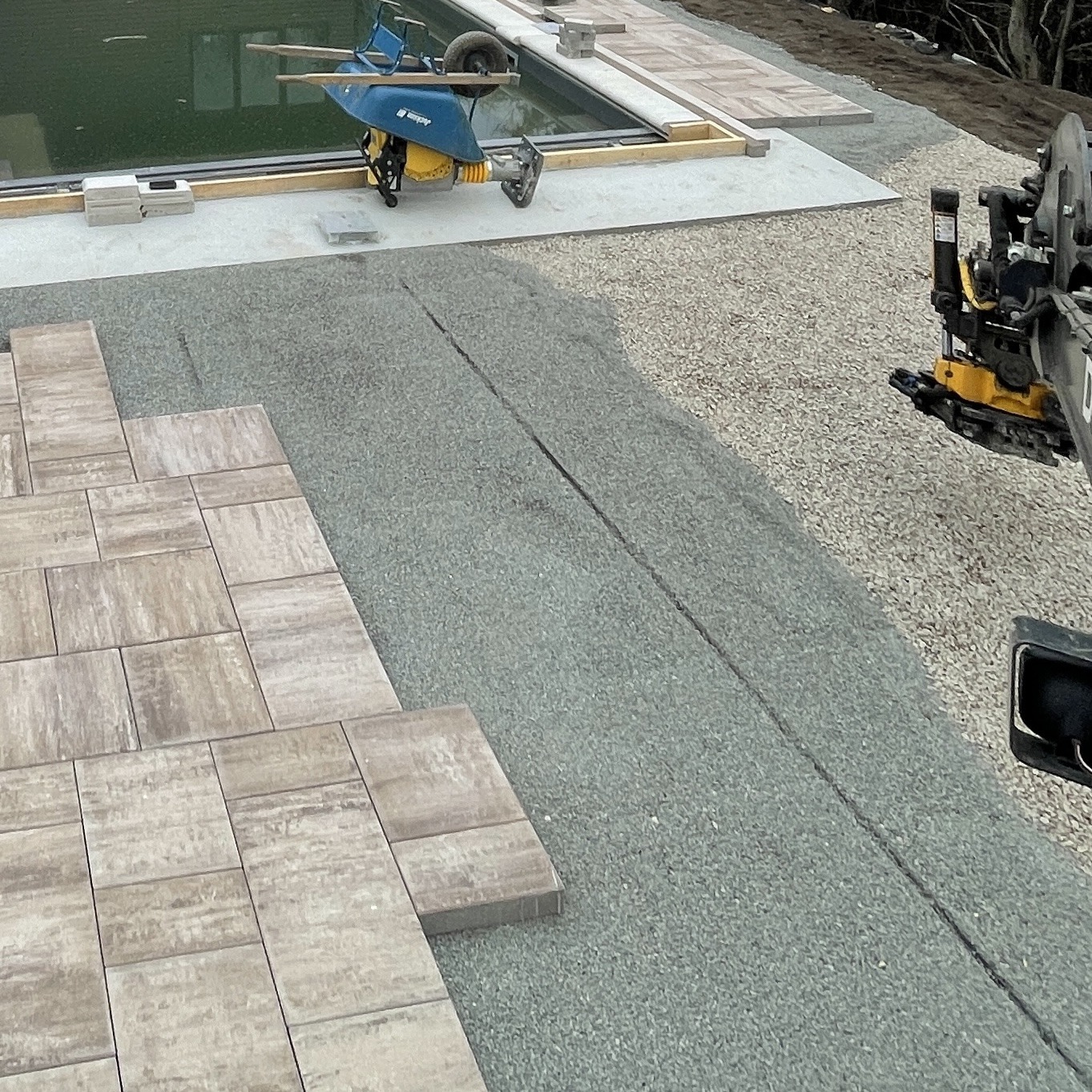 Benefits of Using Open-Graded Base in Paver Installation
When it comes to paver installation, using the right base is crucial for ensuring a long-lasting and durable result. One type of base that is gaining popularity among contractors and homeowners is open-graded base. In this blog post, we will explore the benefits of using open-graded base in paver installation and why it is a great choice for your next landscaping project.
What is Open-Graded Base?
Open-graded base is a type of base material that consists of a mixture of crushed stones of various sizes, with the largest stones at the bottom and the smallest stones at the top. This creates an open-graded structure that allows water to drain freely through the base and away from the pavers. This is in contrast to a traditional compacted base, which can trap water and cause problems like frost heave and settling over time.
Benefits of Using Open-Graded Base in Paver Installation
Improved Drainage:

One of the main benefits of using open-graded base is improved drainage. By allowing water to flow freely through the base, it reduces the risk of water damage to the pavers and surrounding structures. This is especially important in areas with heavy rainfall or where there is a lot of runoff.

Reduced Settling:

Open-graded base also helps to reduce settling over time. Because the base is not compacted like traditional bases, it can settle and adjust more easily to changes in the soil below. This can prevent cracks and other damage to the pavers that can occur when the base shifts.

Increased Durability:

Another benefit of using open-graded base is increased durability. Because the base is designed to allow water to flow through it, it can withstand freeze-thaw cycles and other weather-related stresses that can cause damage to traditional bases.

Cost-Effective:

Open-graded base can also be more cost-effective than traditional bases. While the initial cost of the material may be slightly higher, the reduced need for excavation and compaction can lead to lower overall costs for the project.
Choosing the right Contractor
As a homeowner, choosing a contractor who uses open-graded base in paver installation can provide many benefits. By using a durable, long-lasting base material, homeowners can enjoy their pavers for years to come without worrying about damage from settling, water damage, or other weather-related stresses. Additionally, the improved drainage provided by open-graded base can help prevent erosion and other water-related issues that can affect the overall health and appearance of the landscaping.
Conclusion
If you are planning a paver installation project, consider using open-graded base as your base material. With its many benefits, including improved drainage, reduced settling, increased durability, and cost-effectiveness, it is a great choice for any landscaping project. Contact us today to learn more about our open-graded base materials and how they can benefit your next project.